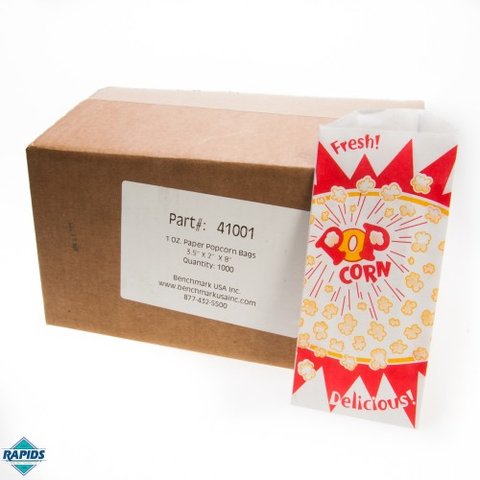 Pop Corn Bags Case (1000)
Popcorn Bag (1 oz.) – Holds 1 ounce of Popped Popcorn! – Perfect Portion. Give your customer's just the right amount of your freshly popped popcorn in this perfect snack-sized bag!
Paper Popcorn Bag with a 1 ounce capacity. 1,000 popcorn bags per case. Save Money by buying in Bulk.