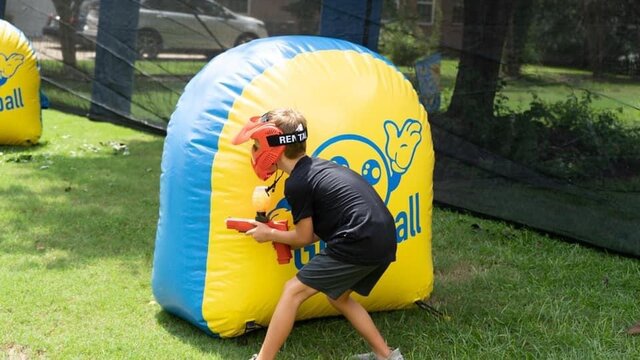 Gelly Ball 2 Hour Party
We bring the fun to you with our mobile party package. It includes 12 Guns, 12 masks, 10 inflatable bunkers, 120,000 rounds of ammunition (gellets).. Your party lasts 2 hours! We come and set everything up and show you how to operate and refill everything.
Gel Blasters are a NEW shooting game that uses an electric pistol, much like an airsoft gun, that shoots an 8mm water orb instead of a hard airsoft bb. The soft water orb allows for a much lighter impact than paintball or airsoft, as it bounces off the participant and leaves no stain or mess! Gellyball is also much safer than traditional airsoft or paintball, and is recommended for ages 6 and up!